F.A.Q.
How do I view a product in detail?
A. Click on the product name or the picture of the product (if there is one displayed).

What's the difference between vinyl and cloth toppings?
A. Vinyl tops are made with a vinyl exterior and a cloth interior backing. Cloth toppings are a definite aesthetic upgrade to vinyl toppings, but they can be harder to keep clean.

What's the difference between the three cloth materials- Stayfast Cloth, Sonnedecke Cloth and German Cloth?
A. The Stayfast is a very good quality material. The Sonnedecke Cloth is Haartz? version of the German Cloth and is a very good match- very high quality. It is argued that the Sonnedecke is a tighter weave than the German cloth and thus a better material. The Sonnedecke also has the dobby criss-cross style backing as the German- the Stayfast cloth does not have this. We would recommend the Sonnedecke cloth for any vehicle that came originally with the German Cloth because both materials are comparable, and the Sonnedecke is a fraction of the cost of the German cloth. The Stayfast we would recommend for all others.

Can I replace my convertible top without changing out my rear window assembly?
A. Yes. If your rear window assembly is still in good condition you don't need to replace it, unless you are changing colors or fabrics types (also see answer to next question). Sometimes the cost of labor to change just the top comes close to the cost of an entire new top and window.

Can I change out my rear window assembly without replacing my top assembly?
A. Most Domestic and many foreign convertibles are designed to for replacement of one or the other, or both at the same time. If your top and rear window assembly are at least 4 years old, you may consider replacing both. Sometimes the cost of labor to change just the window comes close to the cost of an entire new top and window.

How do I know if my rear window assembly needs replacing?
A. If your plastic window in the back is cloudy and brown, you need a new rear window assembly. If the glass portion of your rear window assembly is pulling loose from the surrounding vinyl or cloth, you need a new rear window assembly. If the fabric surrounding the plastic or glass in the assembly is worn, torn or faded, you need a new window assembly. If you are changing the color or the fabric types, you will also need a new rear window assembly.

What is a Rain Rail (for Miata's only) and how do I know if I need to replace mine?
A. The rain rail is a long rubber/plastic part that goes between the convertible top and the frame of the car on the back lower edge. This diverts water to the drainage holes. You can see it by lifting the carpeting on the inside of the car- if it is broken or cracked it should be replaced. If it is older than 10 years it is recommended that it be replaced. If you have any dampness in your trunk it needs to be replaced for sure. Many times the existing rain rail can be reused. If you order a top with a rain rail it will come attached to the top. If you reuse your existing one then it will have to be transferred to the new top. Also our rain rails are manufactured using 100% polyurethane, unlike the factory rain rails, and they come with a lifetime warranty to the original purchaser.

How do I know if I need new tension cables and or pads?
A. Most domestic convertibles use side tensioning cables. These cables run from front-to-back inside the top assembly (hidden) and keep the whole convertible assembly raising and lowering smoothly. If your top is not going up or down smoothly, and is binding, or if one side is getting ahead of the other, you may have a stretched of even broken tensioning cable. Or if the area above your driver and passenger windows is loose and/or flapping you probably need new cables. "Pads" go from front-to-back between the convertible bows and the top, preventing ware from abrasion. They also help to keep your bows spaced evenly. Sold in sets.

Can I install my top by myself?
A. Most Domestic models are relatively simple installs. However, some of the trickier foreign models require more experience and craftsmanship. If you have never installed a top before and are really uncomfortable about doing so, maybe you should contact your local Automobile Upholstery Shop. If you have pretty good experience working on cars, then you may want to tackle the job yourself. It is always recommended that for your first install, you use 2 people and work as a team.

How long is the warranty and how does it work?
A. The warranty on Acme convertible tops is 5 years against defects in material and workmanship and is guaranteed to fit correctly. The warranty on Robbin's tops is 3 years against material and workmanship and is guaranteed to fit properly. The warranty on all other items is 1 year. All items will be prorated.

How long does it take to get a part once I've ordered it?
A. Your order is pulled from our warehouse on the West Coast. All tops and accessories are shipped via UPS Ground Service unless ordered otherwise. Most parts will ship in 3 to 5 days. Upon the event of a special order, your product could take up to 3 weeks to manufacture and drop ship to you.

Do I need special tools to install a convertible top?
A. No. Most tops and windows can be installed using normal shop tools.


Quick Store Search
Account Menu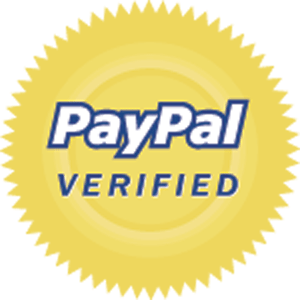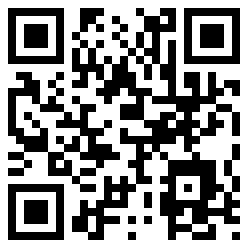 Check out our preferred Installer!